Our Rice Pudding Recipe is Generations Old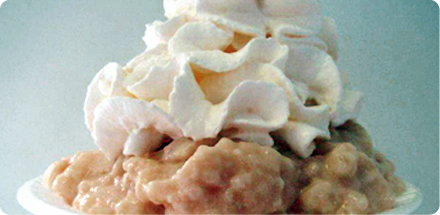 Welcome to Down Home Rice Pudding, we are proud to serve over 150 Deli's, Grocery Stores & Restaurants in Northeastern Pennsylvania and Southern New York. We are a PA Preferred member and carry a unique selection of rice, tapioca & chocolate puddings which are all GLUTEN FREE with no preservatives! We also offer a line of NO SUGAR ADDED puddings!
We are excited to be members of Pennsylvania Preferred. This is a program of Pa Department of Agriculture that promotes high quality foods produced in our State of Pennsylvania. It has a goal to support our local farmers, promote the purchase and use of PA-sourced products, ensure high food safety and quality standards and demonstrate ongoing commitment to Pennsylvania. We are proud to be a part of this program and encourage you to visit the web site: www.agriculture.state.pa.us We are committed to making the finest pudding products in the marketplace.